「京都の紅葉」The crimson leaves of Kyoto
The word kouyou (紅葉) represents the period in Autumn when the leaves (葉) of trees change colour to golden and crimson reds (紅色). While tourists flock to Kyoto (京都) in the Spring months for the blossoming of the Sakura (桜), Kyoto's best kept secret are the tranquil Autumn months where the maple and ginkgo trees burst with colour providing a spectacular backdrop to the numerous shrines, temples, and gardens of the cultural center of Japan.
To celebrate this cherished season, Sakuraco have curated a snack box that captures the tastes, textures and flavours of Kyoto's crimson leaves (京都の紅葉), and we at Tanoshii Japanese consider ourselves to be extremely fortunate to be given an opportunity to review this month's snack box.

Sakuraco and TokyoTreat lovingly create themed snack boxes every month full of treats and sweets direct from Japan. The Sakuraco treat boxes celebrates the artistry and beauty of traditional Japanese sweets, while the TokyoTreat boxes are all about the buzz and excitement of modern Japan. They make wonderful gifts for anyone studying Japanese or who has an interest in Japanese culture. We've been fortunate enough to have been selected to review several of their treat boxes now, to fully appreciate the love and care they have put in creating these treat boxes, have a read of our reviews for their previous snack boxes.  If you are thinking of ordering one, you can order snack boxes individually for a special occasion, or you can save by buying a subscription and be treated every month of the year.
One gorgeous box full of lovely treats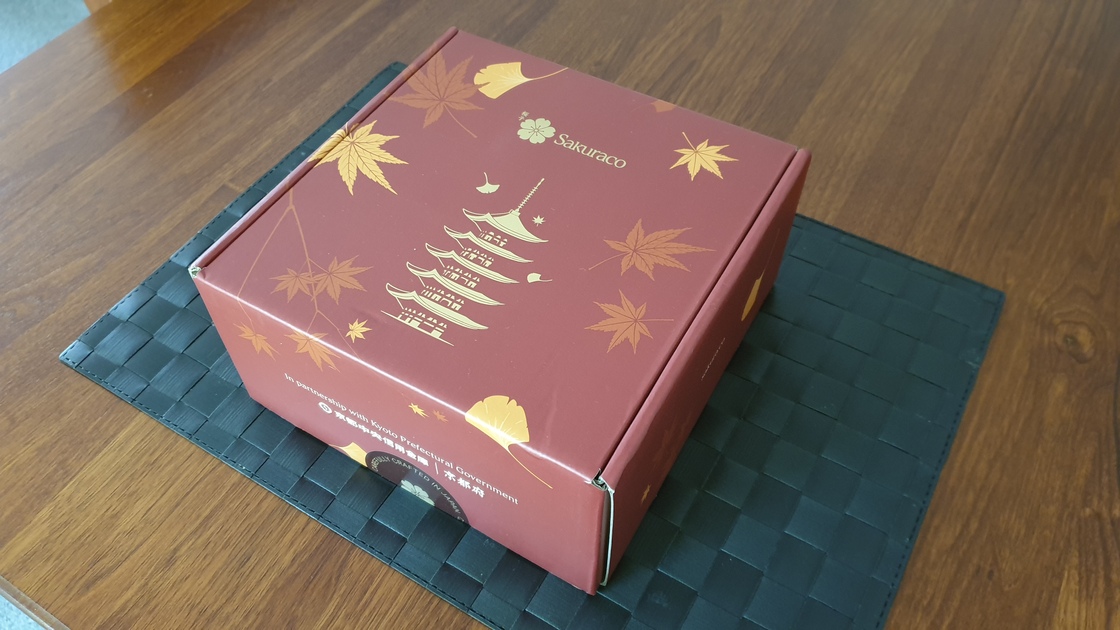 Once again, our snack box arrived in record time, being within a couple of days of us being notified of it being sent from Japan. The first thing I noticed after removing the bubble wrap protecting the box was just how beautiful this box was. The design is gorgeous, featuring a traditional Japanese temple and leaves in brilliant gold, amber and crimson colours of Autumn. The box is about 20cms (8 inches) wide, and 10cms (4 inches) high, strong and hefty. Long after we've finished all the treats, we'll continue to use this box to store things in, it is a great size and just so attractive.
Time to start unpacking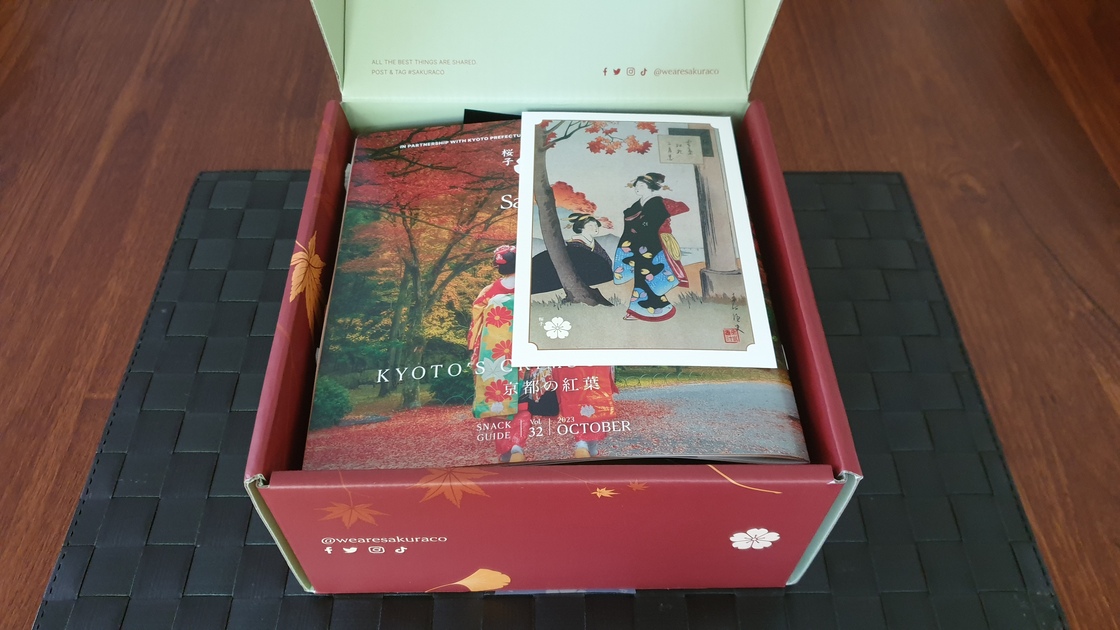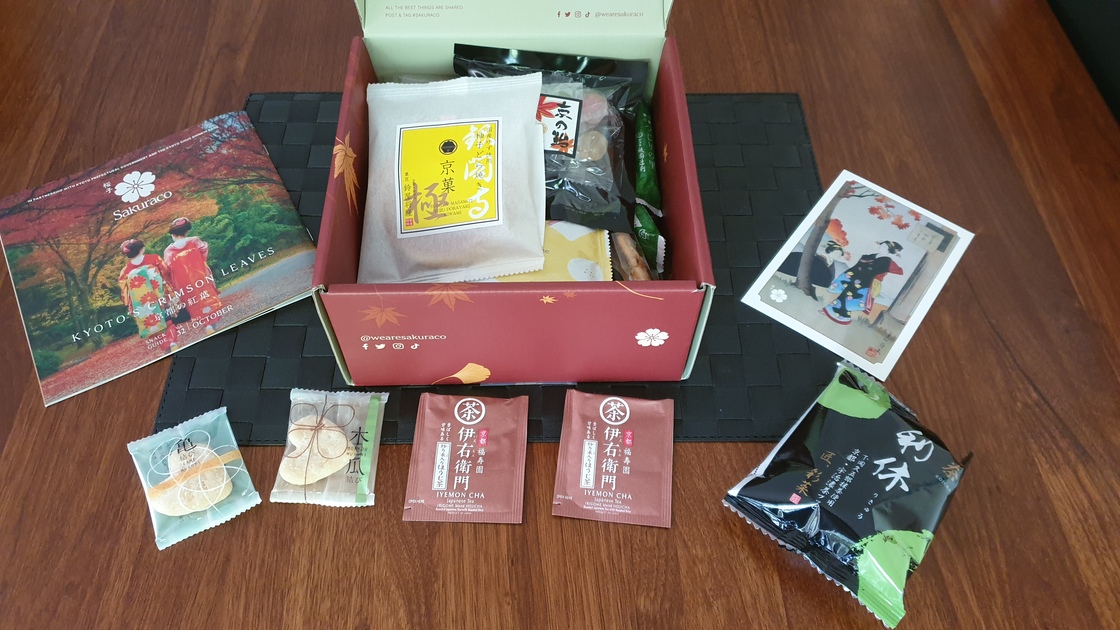 "Let's enjoy the traditional flavors of Japan together". I am greeted with those words as I open the box. At the top of the box is a snack guide featuring a photo of two Japanese Geisha walking along what looks like a garden in Kyoto, the stunning backdrop featuring trees displaying the full range of the reds and oranges of Autumn. Seeing this set the mood for the treats I am about to find inside, as well as engulfing me with a sense of longing to visit Kyoto in October. Maybe I should go next year, I think to myself as I set it aside.
A taste of Kyoto in Autumn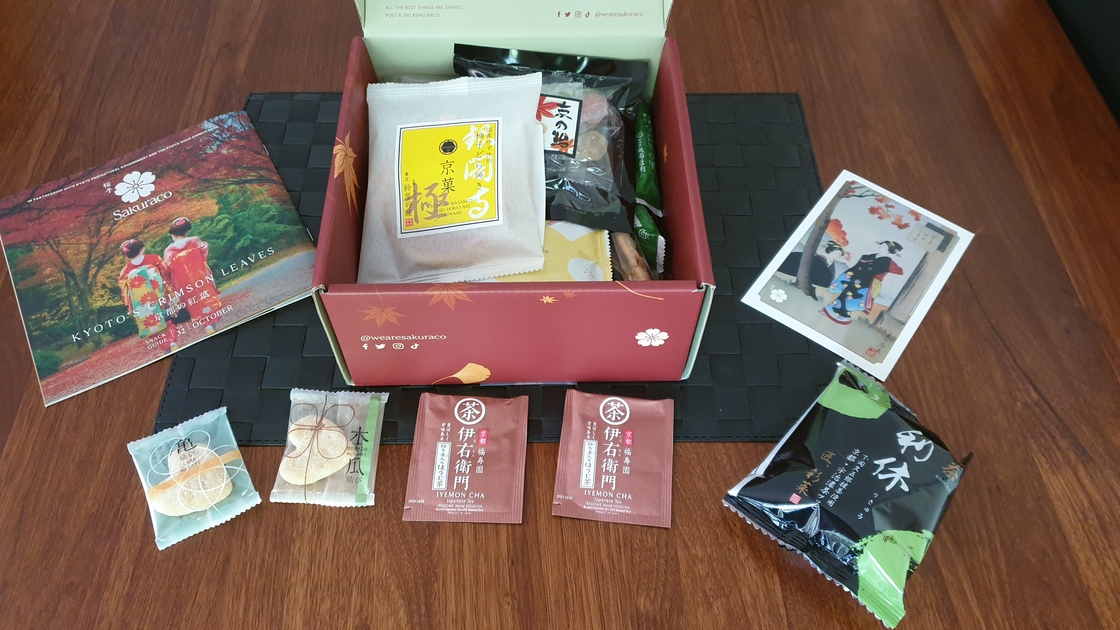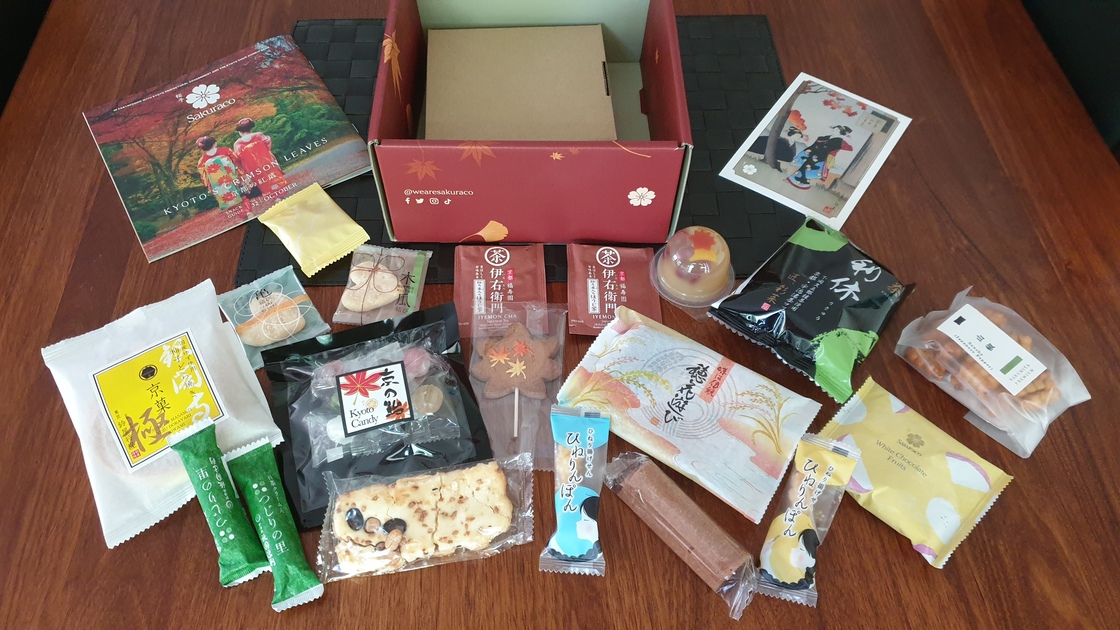 Unlike the TokyoTreat boxes, which feature instantly recognisable brands, the contents of the Sakuraco box are in simple yet stylish packaging. The focus is on the beauty of the goods inside, and the muted natural colours evokes feelings of peacefulness and tranquility, almost as if you had been transported into a garden or shrine in Kyoto. And yet there is still that tremour of anticipation and excitement as I take out each item, admiring the beauty and craftsmanship of them as I arrange them on the table in front of me. There is a lot in the box, all up twenty items, so unpacking and admiring each time takes a while to complete.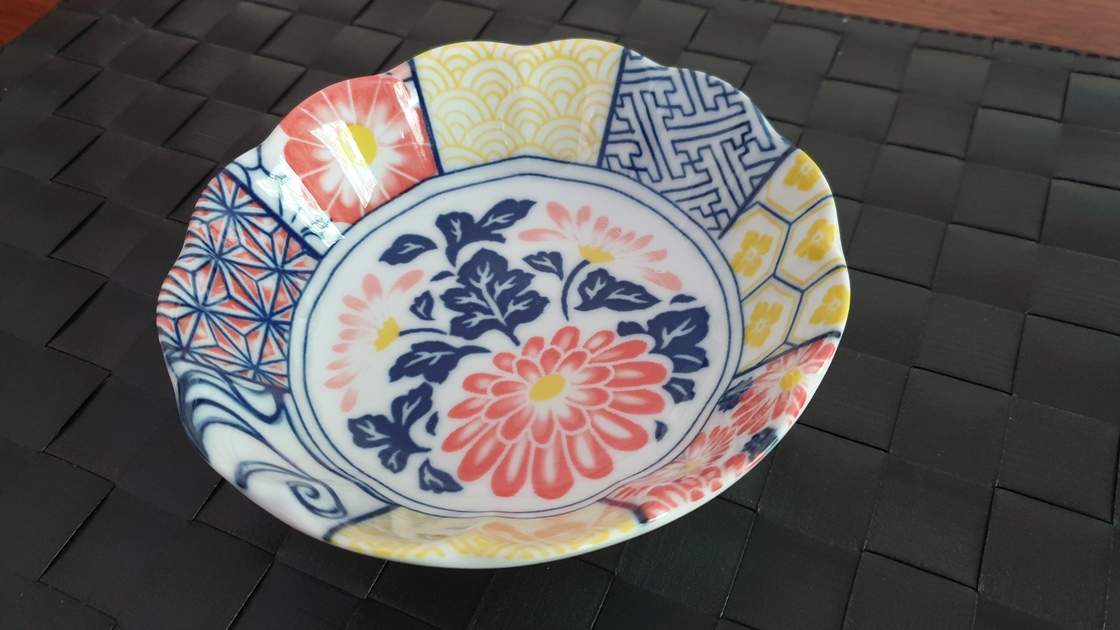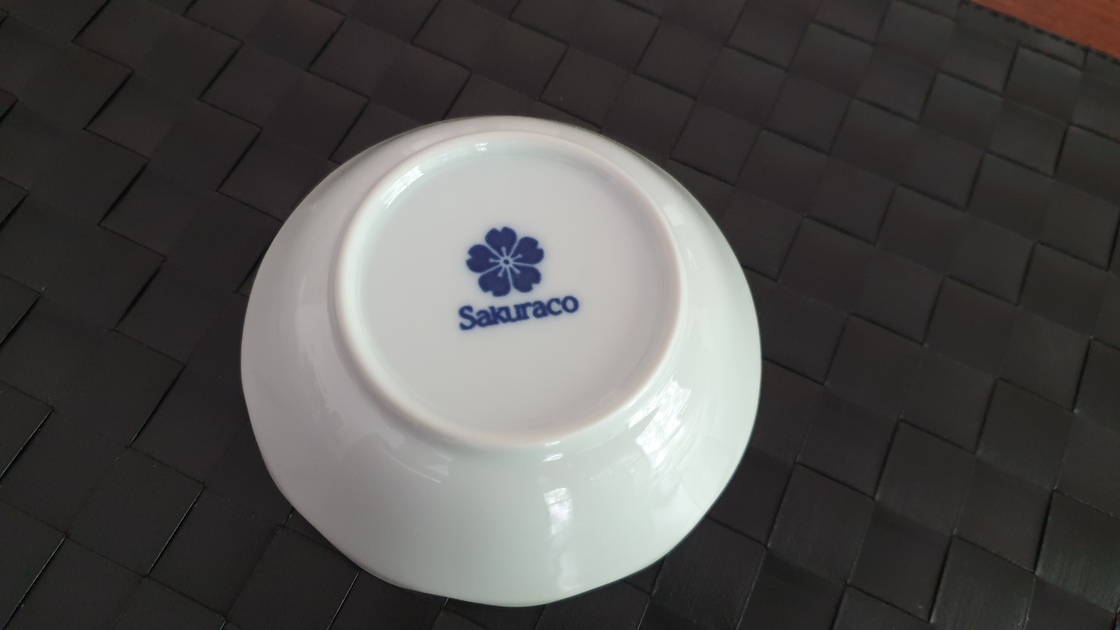 Last out of the box is a stunningly beautiful Japanese brocade flower dish. The sakuraco snack boxes all include a piece of tableware source from traditional Japanese makers that you can use to serve your snacks with, and this is something I'd definitely want to show off and use. After reading the snack guide I can see that this particular piece was hand-painted by artisans from Bloom in Gifu.
Breathtakingly Beautiful Artistry
There is just so much to take in. My eyes are drawn firstly to the tub of jelly. There is a maple and a gingko leaf seemingly floating in midair, the top of the jelly being so clear you can see straight through it. It is just so breathtakingly beautiful. Looking in the snack guide, I can see it is an Adzuki Pear Jelly and has been crafted by Yukio in Kyoto. I can't wait to taste it.
Next is the cookie in the shape of a large maple leaf. Looking it up in the snack guide, I can see that it pairs well with the Hojicha Tea, a richly flavoured Japanese green tea that also came in the snack box. Tea and cookies make the perfect study companion, I think as I make plans to share them with my Japanese tutor in my next lesson.
The heart shaped senbei cookies look so cute too. From the guide I can see that they are lightly coated with wasanbon (和三盆), a refined Japanese sugar.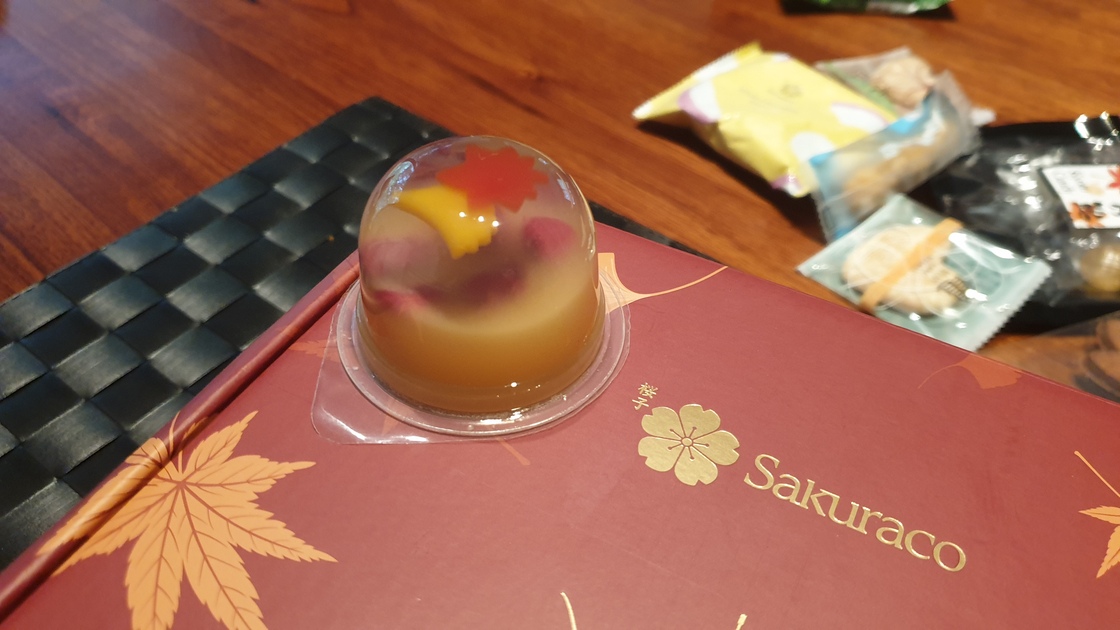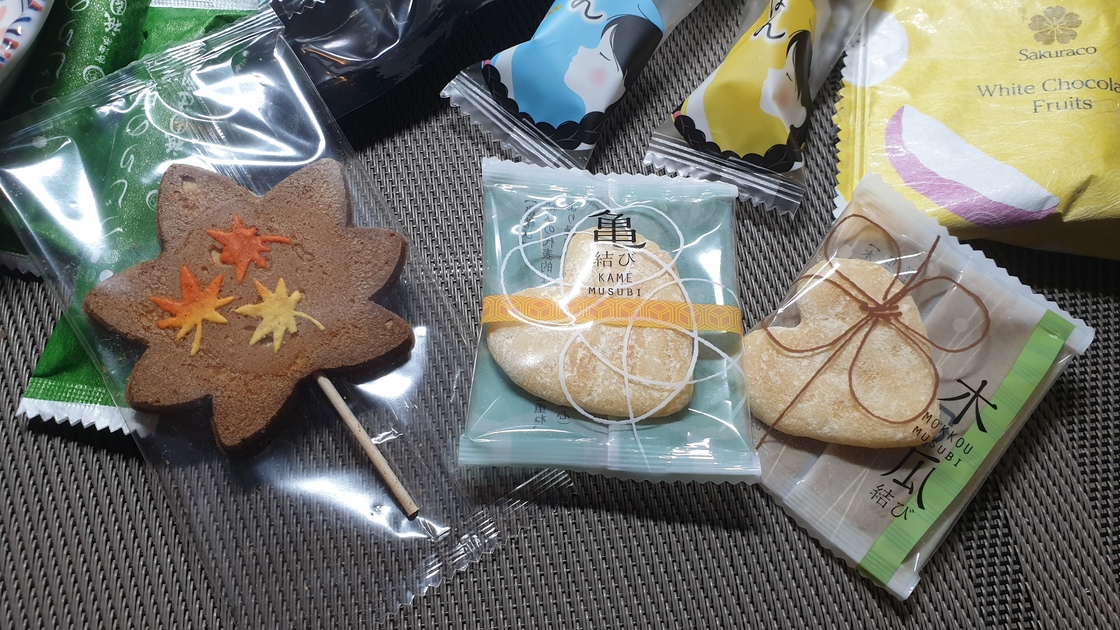 The black package with 「京の飴」(Kyoto Candy), is the next item to grab my attention. Opening it, I can see that it contains seven balls of hard candy. I can't help myself as I open one and pop it into my mouth. A delicate plum flavour fills my mouth, with just the perfect blend of sweetness. As it dissolves, the plum flavour gets exquisitely stronger, it is just so delicious!
Next is the the two rolls of Tsujiri no Sato 「つじりの里」in the green package. From the snack guide I can see that they are matcha filled cream rice cracker rolls. I've always loved the taste of matcha, I can't wait to try them.
The large white package with 「穂花遊び」written on it in cursive style contains arare (あられ), a type of Japanese rice cracker similar to senbei (煎餅). あられ is the same word used for small hailstones, the small size and shapes of arare crackers is what gives it its name and allows it to be distinguished from senbei. The two items in the very cute blue and yellow packaging with the words 「ひねりんぽん」printed on it also contain arare (あられ), but these ones are twisted sticks. 「捻り」is the Japanese word used to mean twist.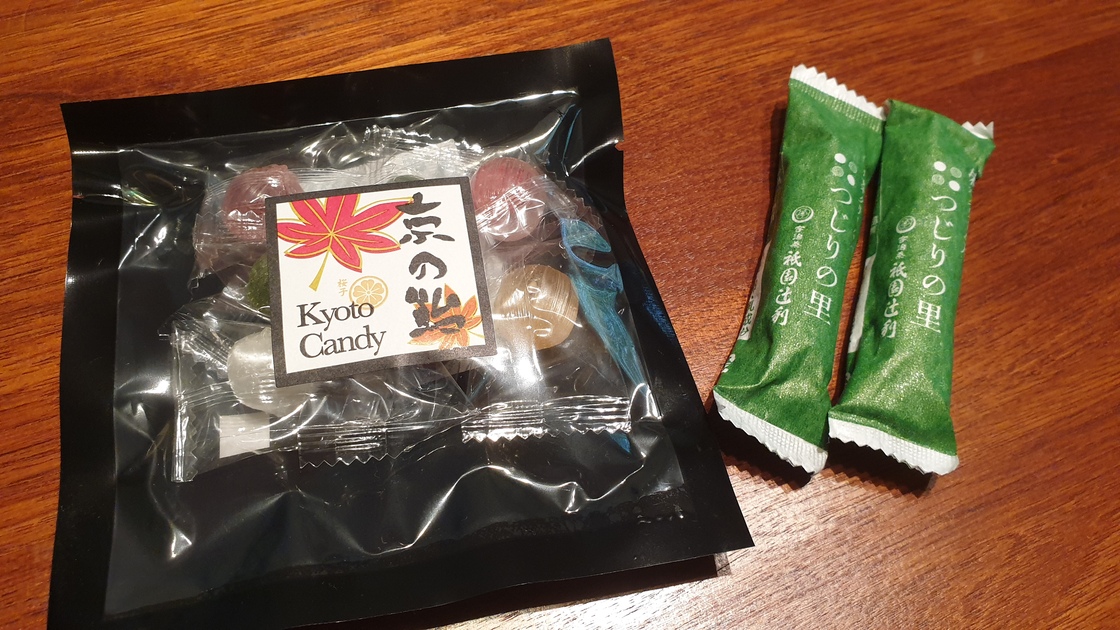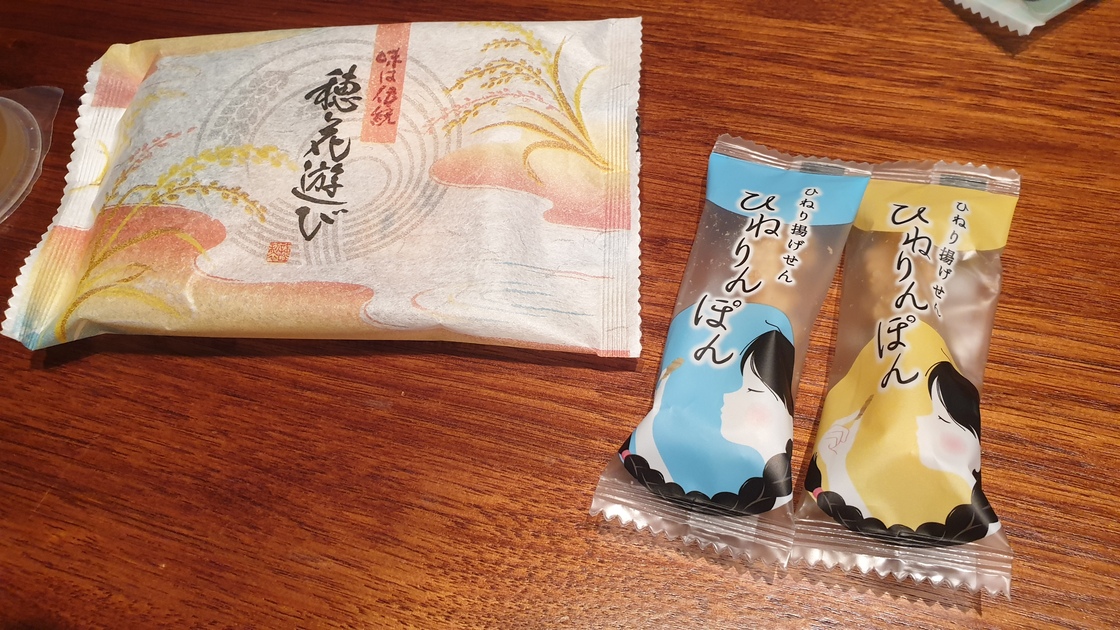 This is just a description of a handful of the items, for a full list of what was in the treat box, see below. As always, when completing a review for one of Sakuraco's snack boxes, I'm left thinking what a great gift they would make for someone studying Japanese. There is a lot of work going into selecting the contents, and you are left with deep sense of appreciation for Japanese culture. The snacks work as wonderful study companions for your lessons, that you can share with friends, or with your Japanese Sensei.
More than just a snack guide
The glossy snack guide which comes with snack box contains a trove of information, describing each item in detail, introductions to the artists and shops the sweets came from along with traditions and history of the crafting processes as well as cultural facts about Japan. Common allergens and ingredients are listed, as well as preperation tips. Reading it you gain a sense of appreciation for the love and care put into curating the snack boxes for you each month. Some sample pages are shown below.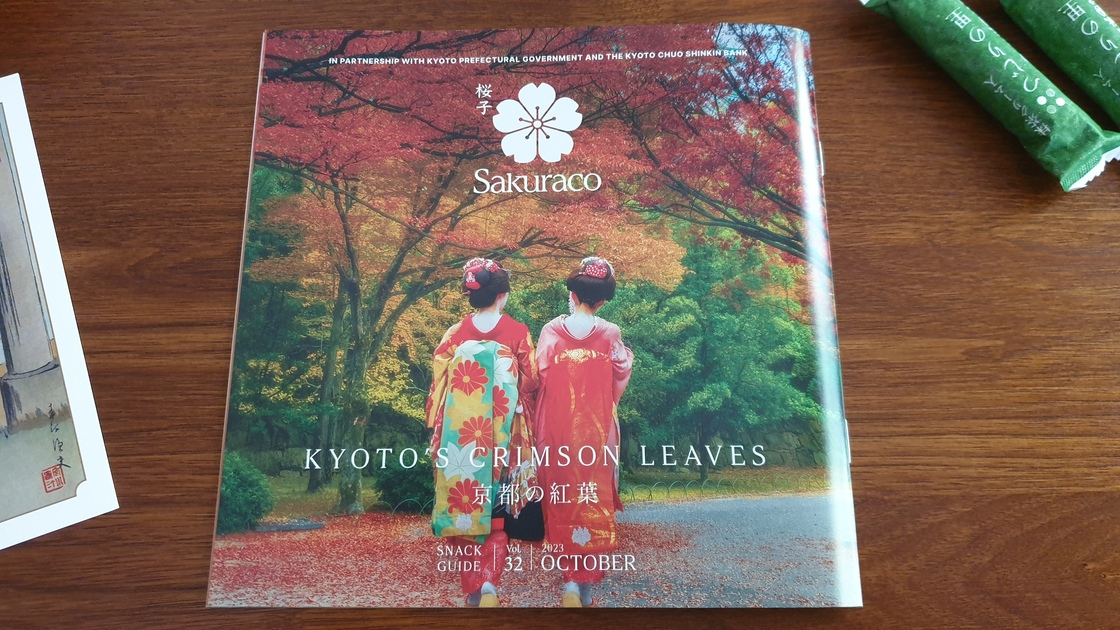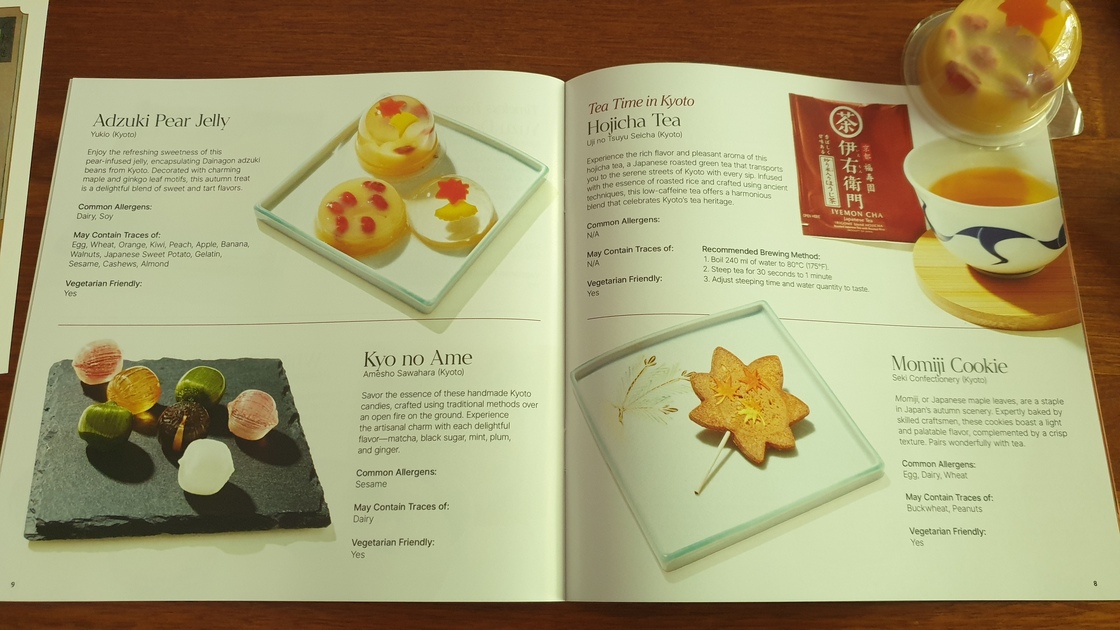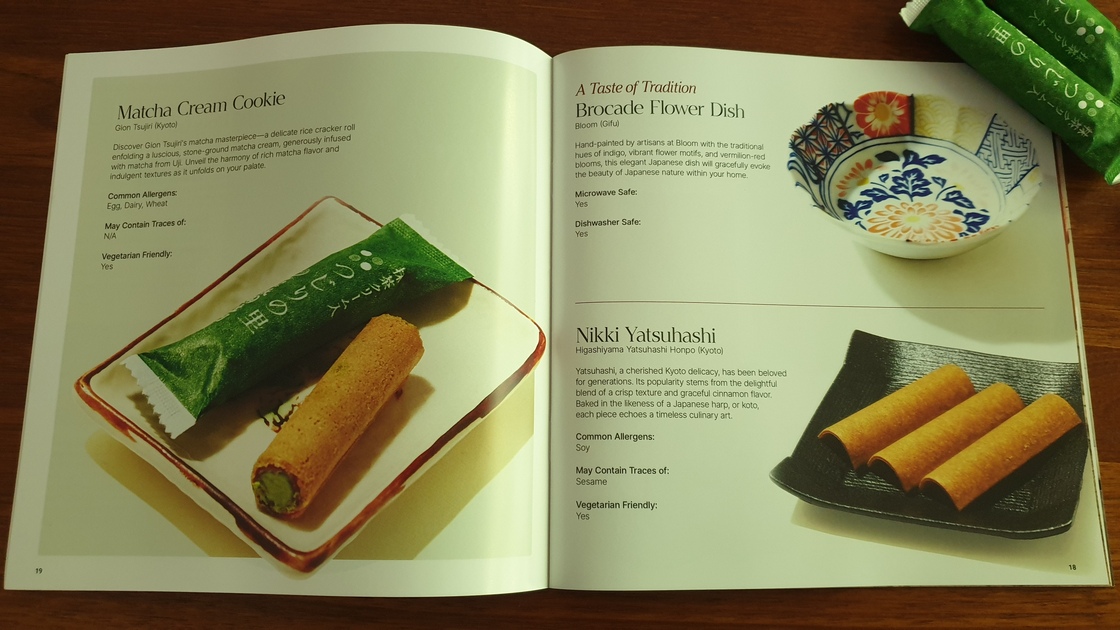 Full list of snack box contents
https://sakura.co/boxes/october-2023
2 packets of Hojicha Tea
1 Momiji Cookie
1 Adzuki Pear Jelly
1 Packet of Kyoto Candy (Kyo no Ame)
1 Yuzu Dorayaki
1 Packet of White Chocolate Fruits
1 Soba Cookie
2 Heart Wasanbon Senbei
1 Packet of Sansho Arare
1 Packet of Asobi Arare
2 Hinerinpon twists
1 Brocade Flower Dish
1 Packet of Nikki Yatsuhashi
2 Match Cream Cookies
1 Uji Koicha Bouchée
Comments